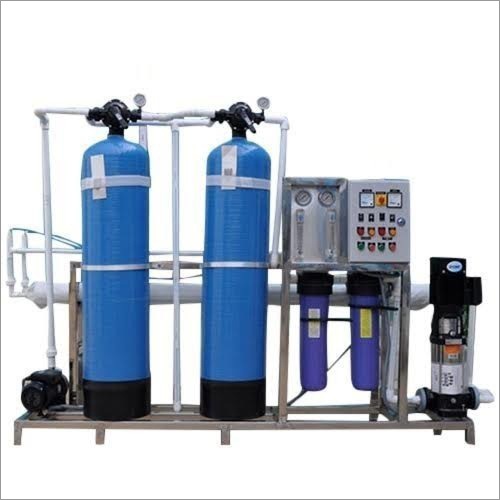 500 LPH RO Plant
Product Code : 01
Product Description
500 LPH RO Plant
Product Details:
| | |
| --- | --- |
| RO Capacity (LPH) | 2000-3000, 500 |
| Automation Grade | Automatic |
| Plant Application | Industrial RO Plant, Domestic RO Plant, Institutional RO Plant |
| Chiller Cooling Capacity (Tons) | 1 ton, 2 ton |
| Installation/Civil Work | Available |
| Plant Accessories | Ozonator, Chlorinator, Ultra Filtration Plant |
| Max Water Recovery Rate | >75 % |
| Installation Type | Completes Civil work with Installation, Containerized Plug & Play |
Reverse Osmosis System is the most efficient method of Removing Dissolved Solids. It works on the phenomenon of physical separation of dissolved solids & minerals present in water by passing through a semi – permeable membrane. The Technology uses the Principle of Osmosis.
SGL Machinery Co. provides complete Turnkey Solutions for RO Systems & its Equipments.
We have rich experience in the industry and provide our customers with customised solutions for their needs. We provide Single Pass & Multiple Pass RO Systems and can offer a TDS Reduction up – to 90 - 95% depending on the needs of the client. Our Systems are highly efficient and can provide a recovery of up – to 80% depending on the characteristics of the Input Water.
We also provide smaller RO Units with Water Coolers which are apt for use in Schools, Colleges, Hospitals, etc.
| | |
| --- | --- |
| Industrial / Commercial RO Capacities | 500 LPH to 25,000 LPH |
| RO Units with Water Coolers | 10 LPH – 500 LPH with Water Cooler Storage Capacities Up – to 1000 Liters |
Contact Us
Plot No - 44, Sector-23A, Aditya Enclave, Dwarka, New Delhi, Delhi, 110075, India
Phone :+917042148732